Auto Dealership Cleaning Services
Car showrooms are high-traffic areas. You not only have several cars displayed in the showroom but have a lot of automotive materials and staff working along with customers popping in and out all day. 
This increases the chances of dirt in the showroom which can not only affect the quality of the cars and parts but also affect the overall impression of your dealership. It can also affect the health and safety of your staff and customers. Hence, to keep your space clean, you must get professional car dealership cleaning services right away.
You can get in touch with us at Fremont Janitorial for professional and experienced cleaning services. We have been providing efficient automobile dealership cleaning services in the Bay area. And our customers trust us with cleaning all the areas in the space effectively using the right techniques.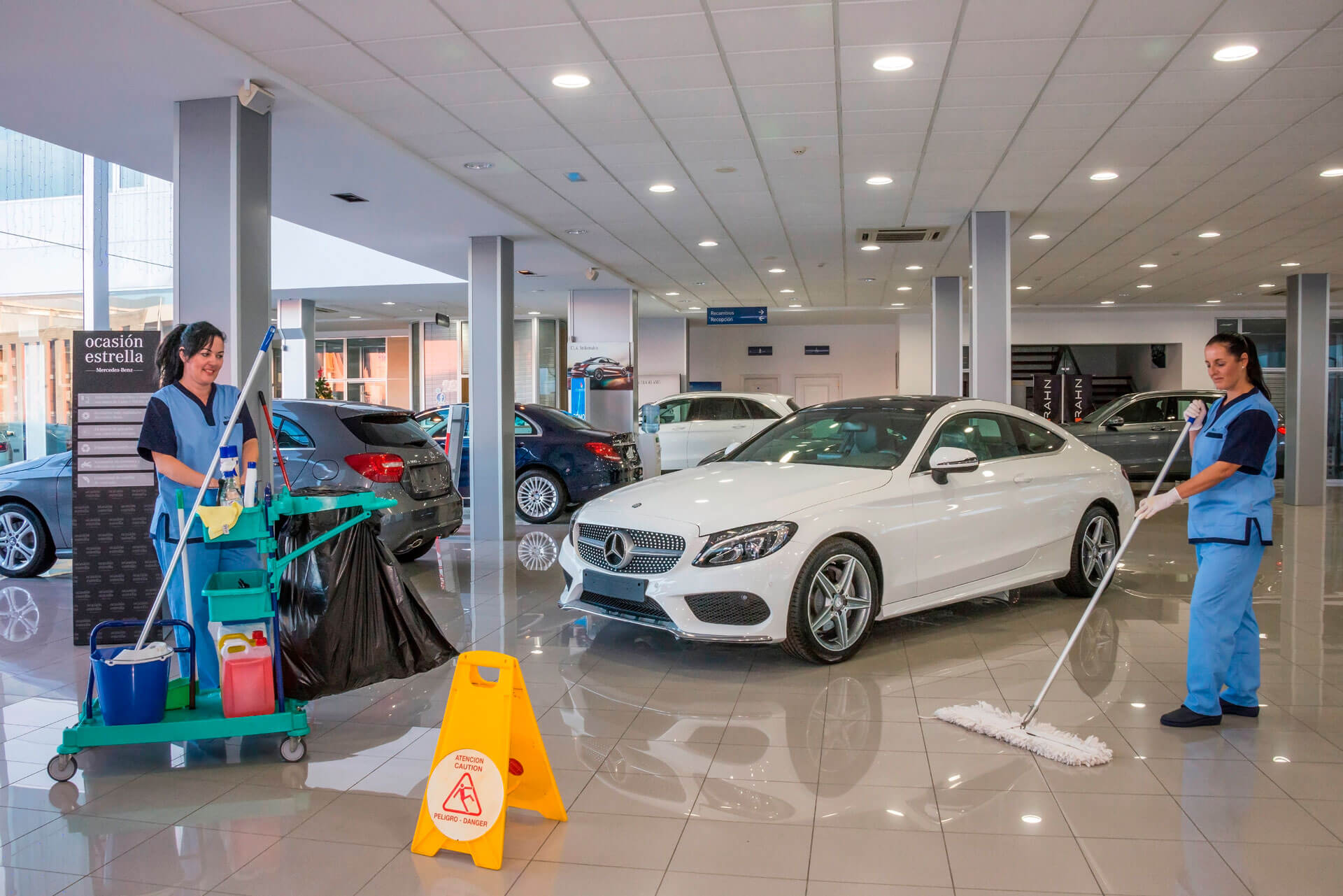 Experience

: Our team of professional cleaners has the required experience in cleaning automobile dealerships in the region. No matter the size of the dealership space, our team can provide brilliant cleaning services. We have more than 10 years of experience in the field. Hence, you can always expect the best!

Customer-Centric Approach: We at Fremont Janitorial firmly believe that we exist because our customers trust and believe in our car showroom cleaning

services. Hence, our company approach is highly customer focused. For us, our customers are a priority!

Qualified Staff

: At Fremont Janitorial, we believe in providing high-quality services. Hence, we only hire staff with the required qualifications and certifications to provide top-notch cleaning services. Also, our staff follows all the required cleaning protocols to provide the best-in-class services.

Insured and Licensed: Fremont Janitorial is a licensed, family-owned, and operated business in the Bay area. We are also an insured cleaning company, ensuring our customers are not liable for any damage or injury during cleaning work.
Since we follow a customer-centric approach, we have a step-by-step process to provide auto dealership cleaning services.
Connect with us via phone, email, or text. You can also walk into our office during office hours or request a walkthrough online.

Our staff will ensure to note and understand your cleaning needs. Based on those needs, they will suggest to you the required cleaning services. 

We will also provide a price estimate for our cleaning services. Our prices are competitive and will fit your budget. But if it doesn't, we can negotiate and come to a price point that fits your budget and our company policies. 

We will also schedule a date and time for cleaning your space, once you have confirmed with us.

On the said date and time, our car showroom cleaner staff will arrive at your space and clean it efficiently using the right tools and techniques.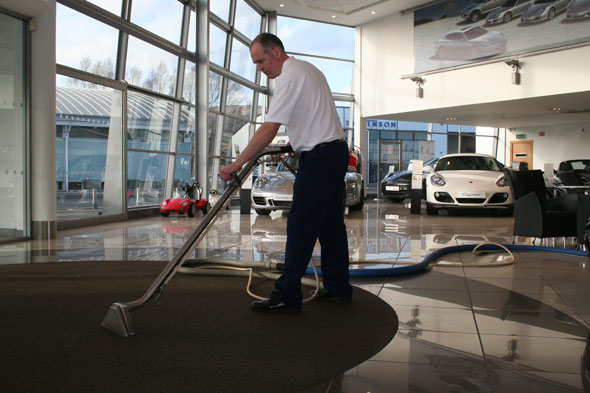 At Fremont Janitorial, we provide one-time cleaning services and contract cleaning services. Contact us now to know more.